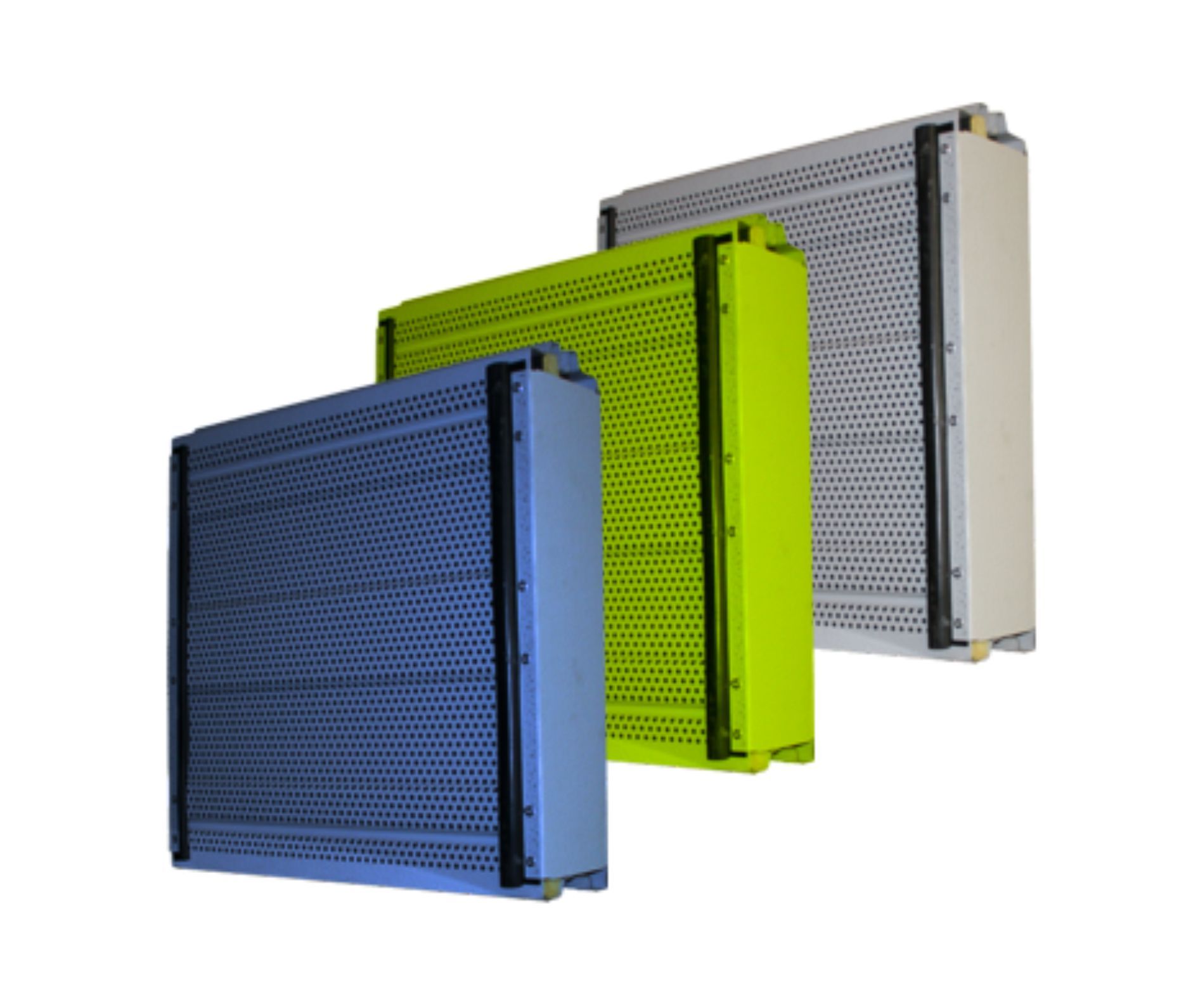 Aluminum panels, acoustic noise barriers
The currently produced panel, BUDANh500 , is the result of many years of work and experience of Polish, Italian and Swedish specialists.
The machines that manufacture our panels were also produced by our company, which guarantees the highest quality of production and service. Our production lines consist of two independent production teams who, working simultaneously, are capable of manufacturing up to 2500 m2 of panels a day.
BUDANh500 acoustic panels are used in road construction. Noise barriers made of our panels allow to significantly reduce the traffic noise nuisance, which is emitted to the environment by road vehicles.  BUDANh500 acoustic panels can be used near roads of all classes, from motorways to local roads, bridges and overpasses, tunnel entrances and between carriageways.
BUDANh500 acoustic panels are also an excellent material for the construction of noise barriers along railway lines. Modular design and low weight allow for the construction of noise barriers on railway embankments and in hard-to-reach places. BUDANh500 acoustic panels can be used both near electrified railway lines as well as non-electrified routes, at transhipment sites, sidings and depots.
BUDANh500 sound absorbing panels are an ideal solution for the construction of acoustic casings for industry. BUDANh500 can be used both outside and inside buildings. They can be mounted near technological instalattions on roofs, as facades or as partition walls in industrial halls.
BUDANh500 acoustic panels have the following advantages: low construction cost the highest acoustic performance high aesthetics and availability in any colour high resistance to vandalism – anti-graffiti coating a minimum lifetime of 30 years non-combustible materials lightweight modular design resistance to weathering and corrosion an excellent support for climbing plants environment protection-all materials used in the production are recyclable easy to install and reach by emergency services in case of a disaster.
BUDANh500 acoustic panels are available in a few versions. The most popular are the following ones:
BUDANh500 STANDARD – absorbing on one side
BUDANh500 PA– absorbing on both sides